"Magic" Ingredient that Can Keep You
Out of a Nursing Home…
I saw an article on this come across my desk from the Institute on Natural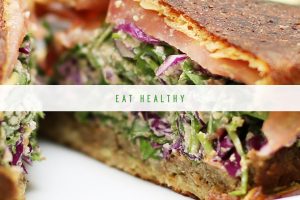 Healing and I had to share.  Is it really magic?  Maybe not but it is so right in front of us we frequently miss it.
As women who try to eat healthily and maintain our weight, we've noticed that as we get older our metabolism may not work as well.  (Sometimes like I feel there was a Shetland pony somewhere back in my gene pool.)  And…it seems to get worse every year.
So what do we do? Maybe cut out the sugar, avoid or minimize starchy carbs.  Even reduce portions because serving size ties to calories…which add up to pounds.
There's a new study that shows there is a crucial factor in keeping you strong and healthy, independent and out of assisted living.  If you start now… it will help you avoid that dreaded fate.
So here's the story…
A study in Newcastle in the UK followed 722 people who were 85 years young.  They logged their height, weight, diet and studied their medical records. They monitored any changes in their abilities and disabilities for five years.
Their results supported their hypothesis that the amount of protein eaten directly related to keeping people strong.
They confirmed that currently recommended levels needed to be raised. Maybe it's that we're living longer. Maybe it's because protein levels are lower per serving in what is available to us versus 50 years ago.
So if you normally have 2000 calories per day, you should be getting about 150 grams of protein. If you're pinching it to 1200 calories you need 90 grams.
Don't let conversion get you derailed. It's not that hard. There about 7 grams of protein in 1 ounce cooked meat. Four ounces boneless chicken breast when cooked yields about 3 ounces or 21 grams.
In addition to including protein in every meal, think about adjusting snacks so they are protein rich.
My naturopath once told me, "protein every time you eat. With every fruit or veggie, (carb), balance it with some form of protein."
Some excellent sources of protein include:
Organic turkey and chicken
Grass-fed beef and pork
Wild-caught fish and shellfish
Raw nuts and seeds, including almonds, hazelnuts, macadamia nuts, sunflower seeds, pumpkin seeds, and walnuts
Pastured eggs
Full-fat organic dairy
Whey protein drinks
Start now…
Starting as young as you can to live for longevity.  Keeping yourself strong may mean you can avoid that nursing home. You could live out your days living life on your terms and able to do the things you love.
Steak anyone?