Embrace Wellness and Stop Burnout.
Let's talk wellness!  Embracing wellness means deliberately working toward a healthier, happier lifestyle.  Wellness includes all aspects of body health, mental health, career happiness, and spirit or soul health.  Fitness, food choices, learning, experiencing, traveling, sharing, and connecting with others.
Wellness is also about enjoying the most out of your career. More women than ever before are business owners. That means learning to balance building your career success with your health and relationships. When we try to be superwoman, it costs us our health and relationships with those we love.
We are also looking for ways to be healthier longer – 60 is the new 40, and 80 is the new 60. Wellness helps us discover our own beauty, stay independent, feel useful, and prosper far beyond our dreams.
What is wellness?
There are multiple pillars of wellness: physical, mental, emotional, intellectual (learning and career), spiritual and more.
Experiences like food tasting, travel, learning, and being outdoors are just three key components of wellness. It doesn't matter where and how you enjoy them—at home, across the country, or abroad.
Most women love travel experiences, and we love doing them with our girlfriends or someone special in our life.  Experiencing something new or different is great for your brain—it loves to learn.
You also need to take time out to relax, renew, and have fun. Time to connect with others. It might be spas, shopping, cooking classes, dining out, retreats, or travel. It's certainly about visiting inspiring places, friendly people, and history.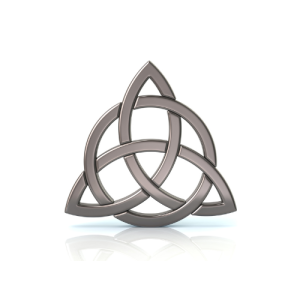 Insider?  Yes.  I've been in the wellness industry and a business owner for 30+ years.  As an insider, I hope to share tips and inspiration. We'll use insider detective techniques and help you overcome personal and career challenges.
Prosper with a healthier life. They call it Active Aging. It will keep you looking vibrant, feeling younger, and enjoying life more.
Real wellness is about finding balance. Like standing on a wobble board, if we focus on one life area and ignore the others, the board will tip and whack the ground. We need to stay centered and balance our careers, relationships, and self-care.  When we don't take care of ourselves, we diminish our ability to take care of others and don't do our best work.
While finding balance is important for everyone, it's especially important for anyone who is also the designated Homemaker. That's an extra full-time job.  That's on top of raising kids and pursuing a career. It's a lot to keep up with. I share tips and offer mentoring to help you gain more balance.
Wellness experiences...
Did you know travel can improve your well-being? We have all experienced that ah-ha moment when you know you need to get away.  You are stressed to the breaking point. That is the moment you start an escape to enhance wellness.
Health is no longer just about being disease free.  It is now defined as taking steps toward wellness – better health physically, mentally, and emotionally. Enjoy a weekend sitting at the lake or the ocean. Participate in an activity you really enjoy or learn something new. Go for a walk or zip line in the jungle. Take a cooking class or online course, or enjoy a great meal.
Unwind at a retreat, or explore somewhere new. Experience a new culture, learn something, have an adventure… they're all part of wellness.  Take time to disconnect and go have fun, relax, and play.  It's good for your health in every way.
Wellness travel ideas and tips…
Explore fun travel ideas.  Visit a castle in Ireland, Scotland, England or Wales.  Share the mystical energy of ancient standing stones.  Stay at a glorious spa resort… or a 200-year-old inn.   Get out of the big cities and see another side of their culture… where the locals live.
Chain restaurants can be reliable… but you might have more fun exploring where the locals eat. In all my years of travel, I've seldom been disappointed in opting to try a locals' favorite.
One of the early things I discovered was suitcases get heavy very quickly.  And if you're visiting Europe… hotel elevators are much smaller than they are in the US.  It pays to pack smart in lots of ways.  Easier on your back, easier if you have to go blocks to the local train station… and it makes you look like a smart, experienced traveler. I never travel with anything more than an expandable 24″ suitcase these days.
We'll explore the ins and outs of international car rental, telephone use, insurance, skincare, and roaming data use.  Ever had to travel with someone with physical challenges? I have tips to share. What do you need to take into consideration for those with medical issues?  How to navigate to an unknown destination or foreign country. How do you travel with someone whose travel goals differ greatly from yours?
How to power travel like a pro…
This category will discuss issues like
When to buy your tickets
Pros and cons of traveling during the high season
Fun off-season visits where you'll feel like a local
Finding the hidden gems of where ever you're going
Planning a travel agenda… how much, how long and when to take a break
Planes, trains, ships, or automobiles… or what about a bus?
Need help planning your own trip?  I can help you with that.  General ideas, and hotel suggestions based on your specific interests. As a consultant, you can take the information and book your own or call an agent. But it won't be a cookie-cutter experience. Let's discover you.
Questions to ask to ensure you get the package you want and the help you need.
Tips to make your next spa experience the best ever.
When upgrading might be worth it.
Planning your flights to help you stay healthy and… fit.
Staying fit while you travel…
It's great to have a healthy lifestyle at home, but today's travelers have recognized the benefits of keeping healthy going while traveling.  We'll find tips to help your travel support your fitness and healthy eating goals.  We'll discover how to find places to stay that support a wellness lifestyle.  Finding farm-to-table restaurants and fresh, healthy food choices.  And we'll talk about what to do when you can't find those at your destination.
Learn more about JCP Wellness Insider
Read my blog. 
Are you a woman in business?
Here's to you!    Feel swamped? Overwhelmed, Never enough time? Share your email via the Sign Up Now button, and I'll send you my report, 6 Obstacles That Block Your Success, FREE!